Category:
All Products View
Display:
Displaying 6 to 8 (of 8 products)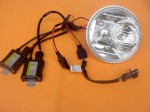 V-HID2
-
HID Headlight System for 2014+ Dual Bulb System
---
PARTS4POWERTOYS

is proud to carry the NEW High Intensity HID for the new dual bulb headlight system

(2014+ Harley Touring models)

. BE SEEN Day or Night on your Harley Davidson. 150 % brighter than the stock headlight. Available for the new dual bulb H9/H11 High/Low beam systems for your Harley Batwing, Road Glide, Road King and others. This kit is the BEST there is for your Harley. Don't compromise your safety, get the ultimate in HID Xenon plasma headlight system for your Harley Davidson. Dual H9/H11 Bulb kits available for only $89.95 and FREE shipping and handling.for all 2014 + dual bulb system.

NOW AVAILABLE for all 2014 + Harley Touring model with dual bulb system.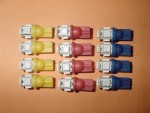 V-NoFog
-
Replacement LED lights for Harley-Davidson gauges
---
Tired of having your Harley Touring gauges fogging up in cooler temperatures? We have a solution that will prevent fogging and condensation up to 80 % in your gauges. V-NoFog kit allows you to replace the stock bulbs with our high intensity LED bulbs to almost eliminate condensation and fogging. Now available in AMBER color (stock replacement), BLUE or RED color to match your Harley Radio backlighting. Excusively manufactured for Parts4PowerToys and comes with a LIFE TIME WARRANTY. Kits available at $29.95 US for 4 LED gauge lights plus shipping and handling charges.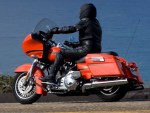 V-Track
-
Chassis Wobble Eliminator
---
The most economical and easiest way to remove that dreaded chassis wobble for your rubber engine mounted 1994-2008 Road King, Road Glide, Street Glide, Ultra or Police Harley Davidson motorcycle. Now
$119.00
US and
FREE
shipping and handling. Available in Silver Satin or Black finish. Proudly manufactured in the USA for the Harley Davidson motorcycle enthusiast. Made from high quality Laser cut T6061 aircraft aluminum and stainless steel hardware.